Are you constantly losing your needles, or forgetting certain ones when you travel? If so, then this is the class for you! Come learn to embellish a beautiful needle roll that you can add magnetic needle nannies and beautiful ribbon, too. Once complete, you will have a cotton and wool "container" to allow you to have all of your handwork needles at your disposal! Monica will teach you several new stitches that are not taught in the first couple of wool embellishing classes. Many students love this class and its finished product so much, that they make another for a gift! We have several kits in the shoppe to choose from.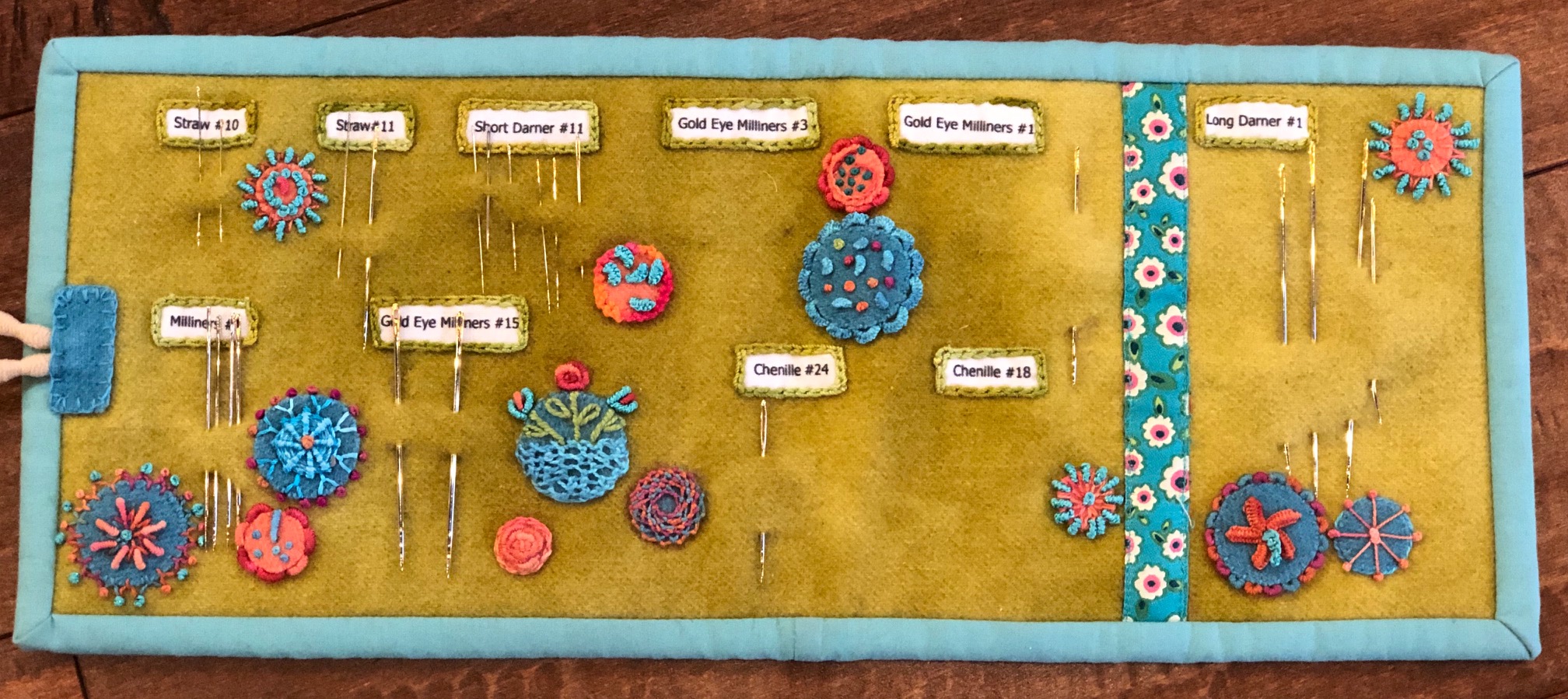 Class Policies & Information – Please Read!
All classes have a specific supply list. If you sign up online, please make sure that you acquire what you will need prior to class beginning. Please stop by the shoppe for a complete supply list for your specific class. We stock most everything needed for classes, so earlier inquiries for lists are always the best idea to determine what you will further need. Please note that all class fees are inclusive only of the instructor's fee, unless otherwise noted.
Please understand that all classes require a 48 hour cancellation to avoid forfeiture of your class fee. If you need to reschedule to another class, we can do that for you! Please just give us enough advance warning. More times than not, we do have people on wait lists that would love an open space.
***Please note that Twitter classes cannot be refunded. These are special event classes that included material (magazine) that can no longer be obtained.
Thank you for your understanding and we can't wait to see you in the shoppe!