Description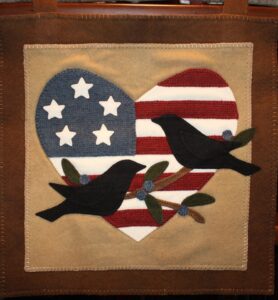 100% wool kit for 16 x 16 wall hanging. This design combines the artist's love of Americana and her favorite bird…the crow. Kit includes hand-dyed wool for the front as well as the backer wool. Pattern is included.
Suggested threads: Valdani size 12 perle cotton 1, 5, P3, P7, P9, O78 and 199.
$89.95 + FREE shipping !!