Description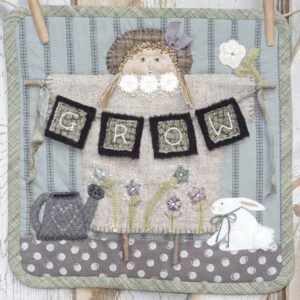 Clothesline Gardener by Heart to Hand is another addition to the Clothesline series. This kit is wool on cotton applique, and comes with the wool, cottons, and materials for the bunny, and yarn for her hair. Pattern is available alone, as well.
Price includes $7.00 Shipping.
Due to our online shipping calculator issues most multiple item orders will have a partial refund of shipping costs.