Description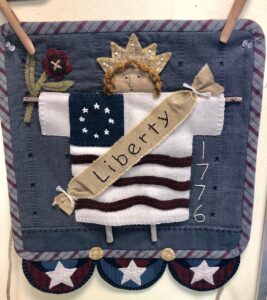 A new addition to the Heart to Hand Clothesline series. This is Ms. Liberty and she is wool and cotton appliqué. The kit comes with everything you need to complete the top and binding of this adorable little wall hanging.
You will need to search your yard for sticks!
Price includes $7.00 Shipping.
Due to our online shipping calculator issues most multiple item orders will have a partial refund of shipping costs.